"

It seems that there is nothing that this duo cannot bring into fruition with their own unique style and passion."
— Secret Sounds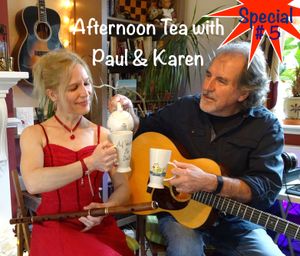 Join us for our fifth
"Afternoon Tea SPECIAL with Paul & Karen" on Friday, 24th December, 4pm UK time!
Live from a living room to your living room on our Facebook page & YouTube Channel.
Get yourself a cup of tea & a scone & join in the music & fun & the Christmas SPECIAL!
Click here to put something into our Afternoon Tea Appreciation Jar.
---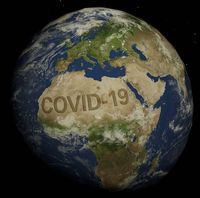 Check out
---
Get our live recorded Festival Anthem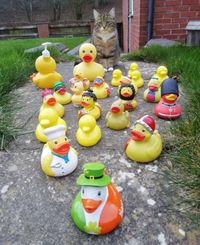 "Auf Wiedersehen, Me Duck"!
Click 'SHOP' to listen & download
(or sign up to our newsletter on the bottom of this page & receive it for free!)
---
'What If My Pockets Were Empty?'
Our latest digital single! All download proceeds go to Shelter
"Almost three million people in England are one pay cheque away from losing their homes."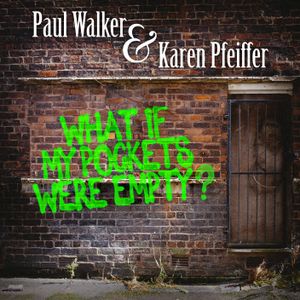 (Shelter, Sept. 2019)
And what impact will the pandemic have had on that! The song poignantly and empathetically draws attention to the very fine line between home comforts and homelessness.
Available on all streaming platforms, but can also be bought in our SHOP 
(all download proceeds go to Shelter)!
Afternoon Tea SPECIAL with Paul and Karen #4 (19th November 2021 - 89th Show)
(for all Episodes in between, please visit our YouTube channel)
Afternoon Tea with Paul and Karen - Episode 1 (3rd April 2020)
---
Paul Walker & Karen Pfeiffer in 2020
A show reel recorded at Moira Furnace Folk Festival 2019, Beardy Folk Festival 2020, virtual Bromsgrove Folk Club 2020 and virtual Glenfarg Folk Club 2020 - and at home locked down in Staffordshire 2020!